Directions
3015 Nichols Road
Kalamazoo, MI 49004
Check
Google Maps
for visual map.
Service Times
We have two separate worship services every Sunday morning and evening. We invite you to join us at
9:30 am
and
6:00 pm
for each of our services.
Special morning services are held at 9:30 am on Thanksgiving Day and Christmas Day.
Special evening services are held at 7:00 pm on Prayer Day, Good Friday, and Ascension Day.
Supervised nursery care is provided for all worship services.
Contact Info
Phone: 269.344.7128
Prayer Line: 269.388.8298
Church Office Email:
Deacons Email:
External Links
CRCNA.org
Christian Reformed Church of North America's Home page
Way.FM
88.3 and 89.9 - WaYfm provides programming and events that challenge and encourage teens, college students and young adults to put their faith in Christ and make biblically-based lifestyle choices.
WCSG.org
91.3 - WCSG is a family friendly, commercial free radio station which is owned and operated by Cornerstone University in Grand Rapids, MI.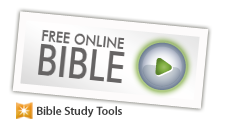 What is CRC and what do we believe?
CRC means Christian Reformed Church. By "Christian" we mean that Jesus Christ is the only Lord and Savior, and the only means of salvation. By "Reformed" we mean that our church, our doctrine, and our Christian life is always to be reformed according to God's Word.
Our roots are in the Reformation of the 16th century. We are Protestant, Reformed, and Calvinistic, tracing our roots back to the Reformation through the teachings of John Calvin. One of the central beliefs of Calvinism has to do with Sovereignty of God. We believe that our salvation is from start to finish a work of God's grace. We believe that salvation comes only by faith in Jesus Christ as Savior and Lord. We believe that the Bible is the inspired Word of God for our doctrine and life. We believe that Christ is King and that it is our task to bring every part of our personal and social life into obedience to the Lord Jesus.
Our emblem - a cross in a triangle - expresses or basic belief. The triangle stands for the Trinity - Father, Son, and Holy Spirit. The cross shows our belief in Jesus Christ's death on the cross for our salvation.
We are a group of nearly 1000 churches located in the United States and Canada with missions and organized churches in several other countries. Although many of our families immigrated to North America from The Netherlands, we are consciously working to become more inclusive and now include not only believers with European roots, but also Asians, Africans, Hispanics, Orientals, and Native Americans.
The Bible is central in worship services and sermons are the focal point of worship. The Christian Reformed Church is a creedal church, meaning that we accept certain historical expressions of the Christian faith as a summary of true doctrine. These creeds include the Apostle's Creed, the Nicene Creed, and the Athanasian Creed. We also have three confessional statements from the time of the Reformation, The Heidelberg Catechism, The Belgic Confession, and The Canons of Dordt.
The Christian Reformed Church practices infant baptism and believes that adult believers and their children are included in God's covenant in which God promises to be our God and the God of our children through Jesus Christ. The covenant is a God imposed relationship in which He promises to provide blessings from Heaven so we may keep the covenant by faith and be a blessing to the nations.
We serve the Lord's Supper regularly and welcome fellow Christians from other traditions who are members in good-standing of their respective congregations.
The Christian Reformed Church has traditionally had a strong commitment to Christian Education both at the Church and Christian Day Schools. We therefore publish our own church education materials.
Vision
Our Mission is to glorify God in worship, fellowship and witness.